Rogue Star Rescue
Major Update V0.40!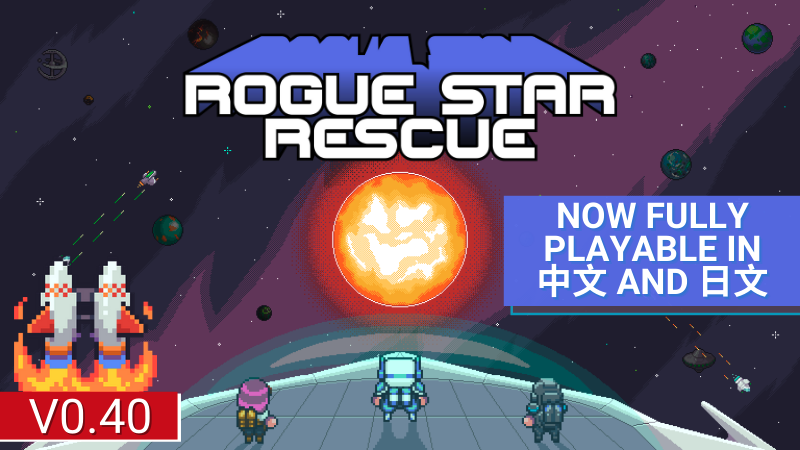 Now you can save the game and return to it later!
New Jetpack Inferno item
New environment enhancements and interactables
White heavy check mark Updated Chinese and Japanese Localizations
Gun pods now appear in non-defense rooms
Added team health viewing in multiplayer
Updated enemy graphics
Lots of balancing
Local co-op fixes!